COSTS FOR CREATING AN ORIGINAL PORTRAIT
All of the portrait style options include a high quality print as standard. As the images are drawn digitally it means we can reproduce you final portrait onto a range of products, from mugs and bags to clothing and giftware. We can also add a pets name or message to the portrait too at no additional cost.
Standard Size Guide: A5 = 148 X 210mm / A4 = 210 x 297mm) / A3 = 297 x 420mm) / A2 = 420 x 594mm) / Other sizes available on request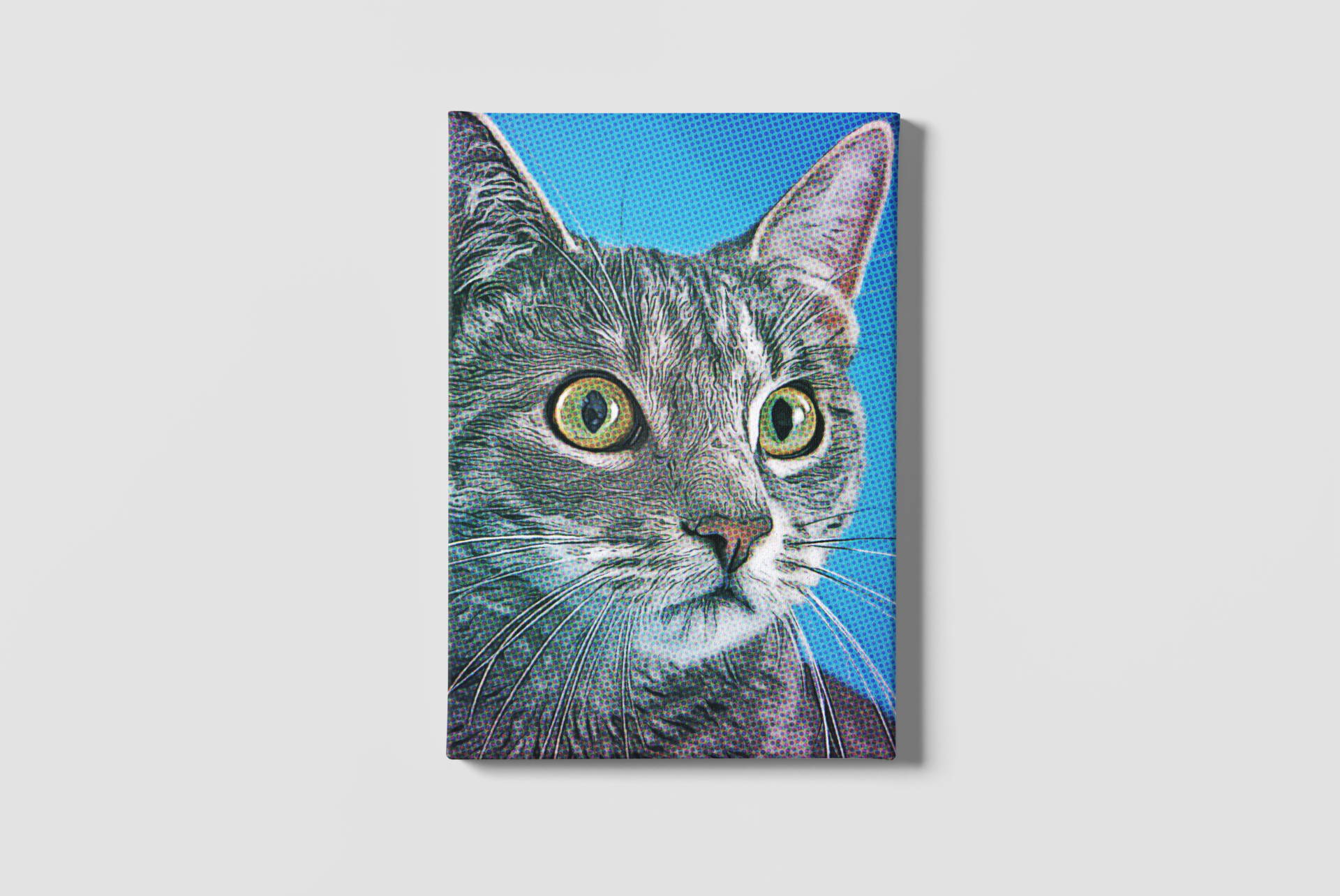 Graphic art of your pet is a cost effective way of getting a striking piece of art on a budget. Ideal for a gift or use on a range of product in your home.
Ideal for laser art reproduction

Choose a solid colour or black

Available in vector format

1 x head & shoulder or body


Extra subject add £50 each


Brighten up your wall and day with a vibrant colour vector artwork. This is a cost effective way of having an original portrait. This design style also works well on bags, cushions, clothing and canvas. Perfect for gifts or to cherish yourself.
Choose your own colour scheme

Ideal for bags, clothing and gifts

Extra subject add £50 each

Our pencil & greyscale portraits are drawn digitally in a a pencil style. Contemporary and Printed onto high quality white paper. We can draw in pencil too, but will not have the option to be reproduced onto other products too. We can reproduce on canvas, metal or mount & frame too.
Includes 1 x hi-quality print

Dogs, cats, horses & more

Classic contemporary style

Extra subject add £60 each


Our colour digital portraits are drawn in a traditional style. Choose your background colour and subject such as summer, winter or plain white or solid colour background. We can reproduce on canvas, metal or mount & frame too. Our colour portraits look great on a bags, mug and coasters too. Highly detailed and
Includes hi-quality print

A range of sizes available

Extra subject add £80 each